Why Integration & Self-Care?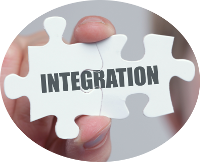 Whether your psychedelic experience was recreational or intended for healing, the pursuit and curiosity of self-exploration and self-discovery can be a bumpy road with many unexpected turns. It can leave us feeling ungrounded and confused about where to look for help or support. Of course, this is not always the case, and some experiences are life-changing and provoke a tremendous sense of awe in life.
Throughout this course we will explore various harm reduction approaches to help you prepare for your psychedelic experience. We will also explore what integration means and provide a list of different self-care techniques to help you make the most of your experience. Lastly, we will provide a theoretical framework to work with difficult experiences and bad trips.
Self-care and integration are important concepts because it can amplify the benefits of psychedelics while at the same time minimizing the risks. There are many books that have been written about the speculations of the possible future uses and therapeutic benefit of psychedelics in clinical setting, but many of these books do not discuss the importance of integration.
This course is designed to teach you actionable lessons and provide you with steps that are easy to implement before, during, and after your psychedelic experience. The material collected here strives to help you better understand your experience as well as bringing the experience forward into your daily life.
---
A testimonial from one of our students about the integration process:
I took it in a very practical way, which is to know what sort of changes that I can bring into my daily life such as with my behavior and personality, and learn how to implement those changes with baby steps so that I can cope with the changes, and doesn't fall through the cracks after a couple of weeks.