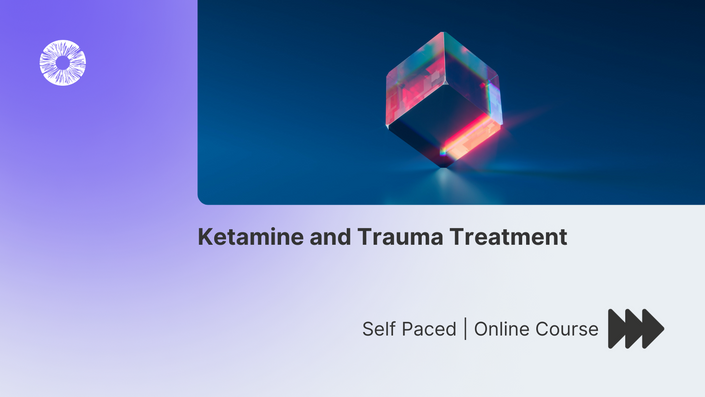 Ketamine and Trauma Treatment
In-depth conversations how ketamine can be used to treat trauma
Enroll in Course
"I have come to the conclusion that human beings are born with an innate capacity to triumph over trauma. I believe not only that trauma is curable, but that the healing process can be a catalyst for profound awakening—a portal opening to emotional and genuine spiritual transformation."
- Peter A. Levine,
Healing Trauma: A Pioneering Porgram for Restoring the Wisdom of Your Body
The Ketamine and Trauma Treatment Series
With Psychedelics Today and Polaris Insight Center
Join us in the exploration of the ethical and compassionate uses of ketamine-assisted therapy (KAP), along with its anticipated opportunities and challenges, to support optimal outcomes in the treatment of trauma and post-traumatic stress disorder. In this series Kyle Buller and Veronika Gold will host trauma and KAP experts from across the United States to learn about, discuss, share and inquire about the use of KAP in trauma treatment.
During the past decade, KAP has demonstrated it can provide significant benefits to populations whose psychological issues and symptoms have not responded effectively to other treatments. KAP represents a new hybrid model of psychotherapy that synthesizes pharmacological, psychological, relational, and archetypal/transpersonal approaches. KAP has recently emerged as one of the most promising treatments for depression, most notably for treatment-resistant depression (TRD), anxiety, and post-traumatic stress disorder. There are indications that it may soon become designated to effectively treat other challenging psychological conditions.
Trauma-focused therapy utilizing ketamine includes different treatment strategies based on the types of trauma and the personal treatment histories of the patients. The best practices of KAP are strategically selected from a range of dosages to address a scope of patients' needs. With this, clinicians can craft interventions to utilize either the psycholytic (trance, self-reflective) and psychedelic (transformational/transpersonal) dosages – or both psycholytic and psychedelic dosages – to make the best use of their respective non-ordinary states of consciousness experiences. In this context, the experiential KAP session's objective is to facilitate the emergence of new relational, somatic, existential, and spiritual experiences and fresh perspectives, while supporting the individual's processing and integration of the non-ordinary experiences.
With our guests, we will discuss the treatment approaches that focus on reparation and regulation of the nervous system, development of self-compassion, and the replacement of fight-flight-freeze responses with inquiry and curiosity, along with cognitive-emotional flexibility. We will explore various dosing and treatment strategies and hear about case examples.
Course Format
This is an at-home self-study course, which means that you can go through the material on your own time. You will receive access to the video lectures for a lifetime, so you will be able to go back and re-watch the course material whenever you would like to.
You Will Learn:
The ways in which traumatic transferences might emerge during or after (integration) a KAP session
About the role of the therapeutic relationship in the treatment of trauma
What are Relational Approaches to KAP therapy
How early Attachment Styles manifest in KAP
Thy Somatic Interventions are important for Trauma Therapy with ketamine
What is 'inner healing intelligence' and why this is important in KAP
What the dosing procedures are in KAP
How KAP can be effective in the treatment of racial trauma
How KAP can be incorporated with EMDR therapy
Who can benefit from KAP therapy and at what point of the therapeutic relationship can it be introduced
The effects of trauma on consciousness and spirituality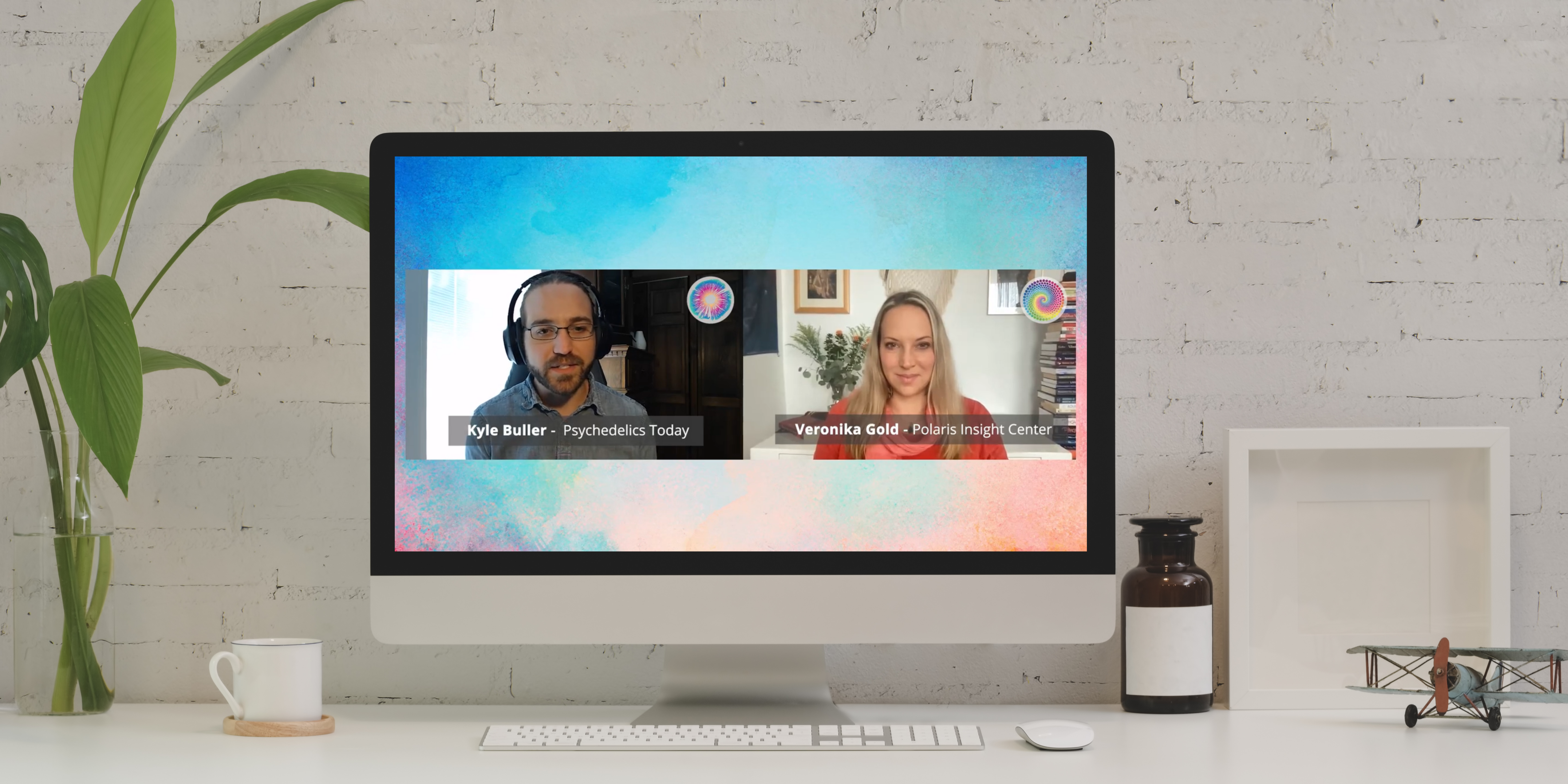 About Your Hosts
Veronika Gold, LMFT.

Co-Founder - Polaris Insight Center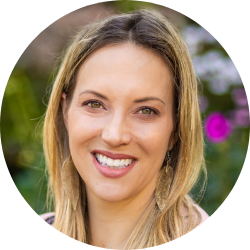 Veronika Gold, a psychologist from the Czech Republic and a licensed Marriage and Family Therapist in California and Oregon, has an expertise in the treatment of anxiety, depression, and PTSD. Veronika is a co-founder and CEO of Polaris Insight Center in San Francisco, a clinic providing training, consultation and Ketamine Assisted Psychotherapy treatment for depression, anxiety, PTSD, and other mental health issues. Veronika Gold is also a sub-investigator and therapist at San Francisco Insight and Integration Center, site participating in the Phase 3 MDMA-Assisted Psychotherapy clinical trials for the treatment of PTSD sponsored by MAPS. She is also an associate supervisor and trainer for MAPS. She is a certified Somatic Experiencing Practitioner and a Realization Process Teacher. Veronika provides Psychedelic Integration Therapy and serves as a consultant, trainer, and presenter on Psychedelic Assisted Therapies.
---
Kyle Buller, M.S.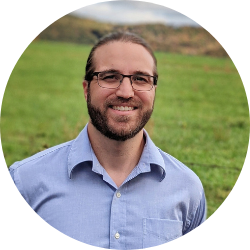 Co-Founder and Director of Training and Clinical Education of Psychedelics Today.
Kyle's interest in exploring non-ordinary states of consciousness began at the age of 16 when he suffered a traumatic snowboarding accident. After this near-death experience, Kyle's life changed dramatically. Kyle subsequently earned his B.A. in Transpersonal Psychology from Burlington College, where he focused on studying the healing potential of non-ordinary states of consciousness by exploring shamanism, Reiki, local medicinal plants and plant medicine, Holotropic Breathwork, and psychedelic psychotherapy. Kyle has been studying Dreamshadow Transpersonal breathwork with Lenny and Elizabeth since October 2010.

Kyle earned his M.S. in clinical mental health counseling with an emphasis in somatic psychology from Prescott College. Kyle is a Licensed Associate Counselor and offers psychotherapy services specializing in psychedelic integration, spiritual emergence, and ketamine-assisted psychotherapy. Kyle's clinical background in mental health consists of working with at-risk teenagers in crisis and with individuals experiencing an early episode of psychosis and providing counseling to undergraduate/graduate students in a university setting.
"Recovery unfolds in three stages. The central task of the first stage is the establishment of safety. The central task of the second stage is remembrance and mourning. The central focus of the third stage is reconnection with ordinary life."
- Judith Lewis Herman, Trauma and Recovery: The Aftermath of Violence - From Domestic Abuse to Political Terror
Expert Interviews
In this series, you will learn from leading experts in the field of ketamine-assisted psychotherapy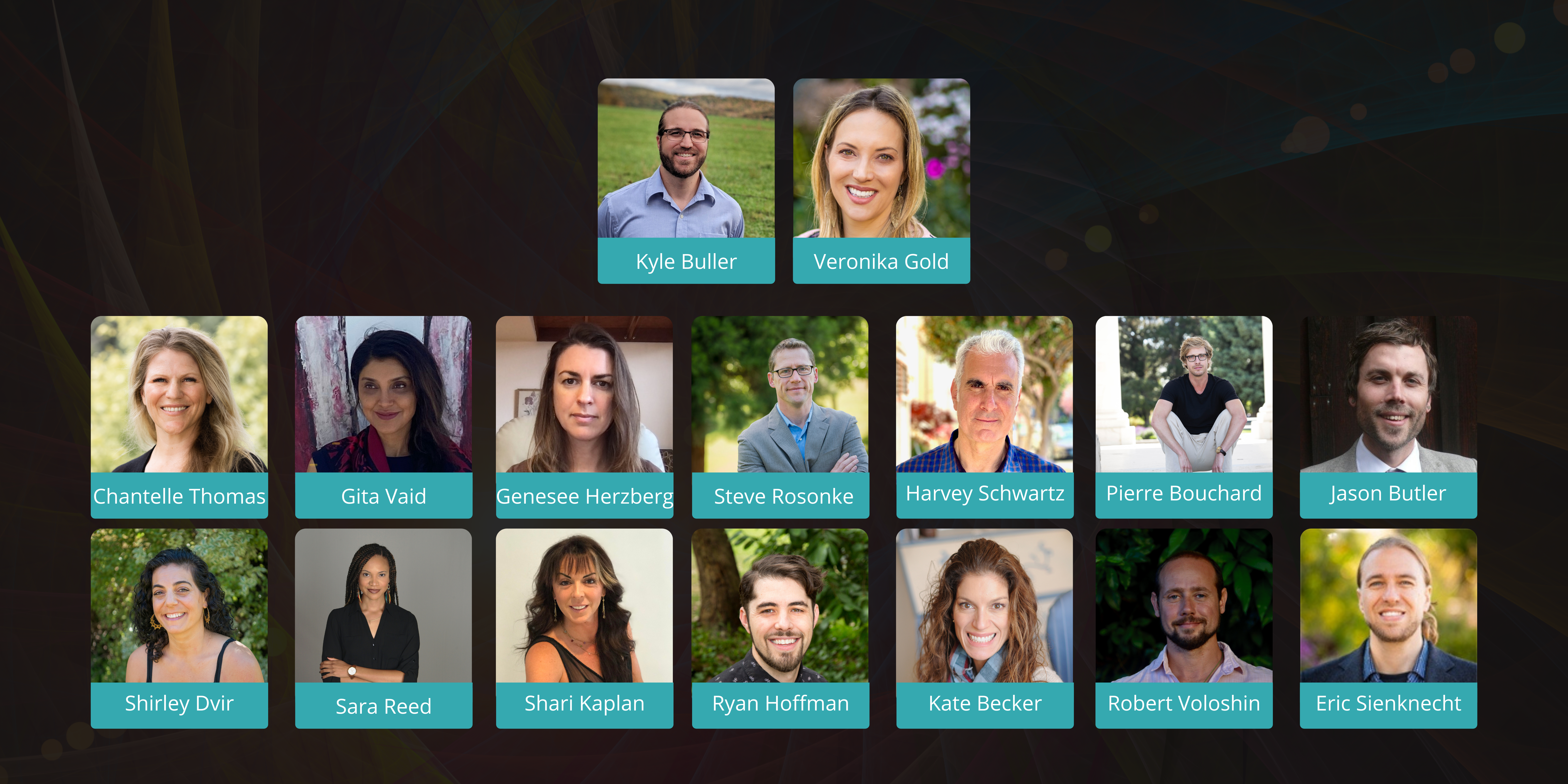 Traumatic transference in Ketamine- and Psychedelic-Assisted Psychotherapy

Harvey Schwartz, Ph.D.

In This Interview:

Dr. Harvey Schwartz explores what traumatic transference during ketamine experience is and why it is important.
Learning Objectives:
The two ways in which traumatic transferences might emerge during or after (integration) a KAP session
Trauma/PTSD/dissociative disorders around traumatic transference.
Difficulties in dynamics present for both therapist and client alike
Ketamine and other psychedelics as tools for accessing, repairing, and ultimately healing trauma.
---
About Dr. Harvey Schwartz: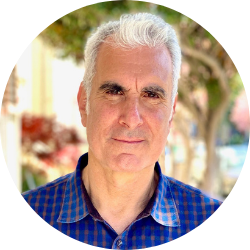 Harvey Schwartz, Ph.D., is a licensed Clinical Psychologist and Co-founder of Polaris Insight Center. He earned his doctorate in Clinical Psychology from Emory University in 1982, and in his private practice has specialized in treating complex PTSD, dissociative disorders, as well as patients with characterological issues, experiences in cults/organized abuse contexts, and psycho-spiritual challenges. He has undergone multiple trainings in psychedelic-assisted psychotherapy, including advanced training through the Ketamine Training Center, and is currently a Sub-Investigator and co-therapist on the MAPS MDMA-Assisted Psychotherapy Clinical Trials for treatment-resistant PTSD. In his clinical work and consultation, he synthesizes relational psychodynamic, archetypal, and mindfulness perspectives, as well as the integration of non-ordinary states of consciousness and mystical experiences. Harvey is the author of several articles and two major books on the relational treatment of severe dissociative disorders: Dialogues With Forgotten Voices: Relational perspectives on the treatment of childhood trauma and severe dissociative disorders (Basic Books: 2001) and The Alchemy of Wolves and Sheep: A relational approach to internalized perpetration in complex trauma survivors (Routledge: 2013). Harvey is committed to the training of the next generation of clinicians in the fields of trauma and psychedelic-assisted psychotherapy. He has a significant interest in the effective use of countertransference experiences in clinical work. He brings deep compassion, progressive political awareness, and an unusual breadth of clinical knowledge and experience – including almost forty years of clinical supervision/consultation for therapists treating particularly complex cases – to the field.
Attachment Subtypes in Ketamine Treatment

Robert Voloshin, MD
In this interview:

Robert Voloshin will discuss the process of how attachment patterns are formed within the parent-child relationship and how KAP can play a role in healing attachment trauma.
Learning Objectives:
Attachment subtypes in infants and adults
Self-States in Ketamine-Assisted Psychotherapy
Nervous system activation and trauma
Coherence and familial trauma
Addressing attachment trauma in a therapeutic setting.
---
About Dr. Robert Voloshin: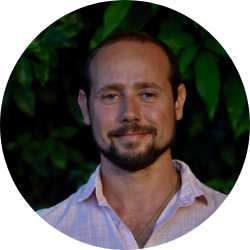 I completed my Psychiatry Residency at The University of New Mexico where I spent an additional year of fellowship training in Child and Adolescent Psychiatry. After completing my training I worked in a residential Horticulture Therapy program with adolescents and young adults to help them find more sustainable means to address their mental health issues. I worked closely with families helping with relational, emotional, and communication issues that underpin mental health issues. I am Board Certified/Board Eligible in General Psychiatry by the American Board of Psychiatry and Neurology. I served as a study physician/therapist at The University of New Mexico for a clinical trial investigating the effects of psilocybin-assisted psychotherapy for the treatment of alcohol-use disorder. Through that experience I received training directly from leading physicians in the field of Psychedelic Psychotherapy. I have attended numerous trainings and conferences in the field of Psychedelic Assisted Psychotherapy. I have also pursued extensive psychotherapy training in various modalities including Somatic Experiencing and Hakomi. My approach to Psychiatry and Therapy includes an emphasis on family systems theory, developmental psychology, psychedelic psychotherapy, nutrition, mind-­body approaches, and reconnection to the earth and community. I am currently working with Polaris as a KAP therapist and Integrative Psychiatrist.
Psycholytic Ketamine-Assisted Psychotherapy for Trauma

Gita Vaid, MD
In this interview:
Gita Vaid will focus on how KAP can be a novel methodology for the treatment of trauma. The dosing, process, and therapeutic relationship will be explored, a clinical vignette will be offered to support the assertions and illustrate.
Learning Objectives:
The role of the therapeutic relationship in the treatment of trauma
Dosing process in the ketamine treatment
---
About Dr. Gita Vaid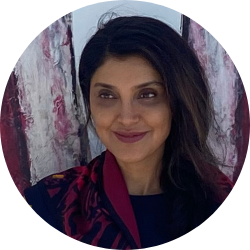 Gita Vaid, MD is a board-certified psychiatrist and psychoanalyst practicing ketamine-assisted psychotherapy in New York City. She is a co-founder of the Center for Natural Intelligence, a multidisciplinary laboratory dedicated to psychedelic psychotherapy innovation and clinical practice (www.cni.nyc) and a member of the Mount Sinai Psychedelic Psychotherapy Research and Trauma Center. Dr. Vaid completed her residency training at NYU Medical Center, psychoanalytic training at the Psychoanalytic Association of New York. She trained as a fellow in clinical psychopharmacology and neurophysiology at New York Medical College and completed a research fellowship at NYU Medical Center. Dr. Vaid is a MAPS-trained psychedelic psychotherapist and is on Faculty and a lead instructor at The Ketamine Training Center.
A Relational Approach to Ketamine-Assisted Psychotherapy for Developmental Trauma
Genesee Herzberg, Psy.D. & Jason Butler, Ph.D.
In this interview:
Dr. Genesee Herzberg and Dr. Jason Butler will explore developmental trauma in the context of ketamine therapy. He will also discuss subjects such as relational psychotherapy, enactment, and self-states.
Learning objectives:
Describe 1 key point about the use of ketamine within a relational psychotherapy treatment.
Attachment trauma in a therapeutic setting.
The relevance of enactment in the treatment of developmental trauma
Dissociation
Self-states
---
About Dr.Genesee Herzberg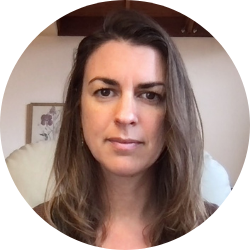 Dr. Genesee Herzberg is a clinical psychologist practicing psychotherapy and ketamine-assisted therapy in Berkeley, CA, along with MDMA-assisted therapy through the MAPS Phase 3 clinical trials. She is co-founder of Sage Integrative Health, a holistic psychedelic clinic, and Executive Director of its sister nonprofit, Sage Institute, a sliding scale psychedelic clinic, research, and training center. Genesee co-developed the program and curriculum and is core faculty for Sage's ketamine-assisted therapy training. Genesee is passionate about making psychedelic medicine accessible to everyone who can benefit. When not wearing one of her many hats in the psychedelic field, Genesee can be found on meandering walks in the Berkeley hills, exploring the far reaches of consciousness, or delving into her newfound love for sci-fi novels.

---
About Dr. Jason Butler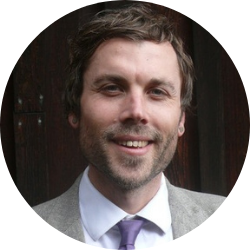 Jason Butler, Ph.D., is a licensed clinical psychologist, a practicing psychotherapist, writer, and educator. He is a co-founder and training director at Sage Institute, a sliding scale clinic in Oakland offering low fee ketamine-assisted psychotherapy and trauma-focused depth psychotherapy. He has volunteered with the Zendo Project at Burning Man and is a therapist with the Multidisciplinary Association for Psychedelic Studies (MAPS) expanded access program using MDMA-assisted psychotherapy for treating severe PTSD. He is deeply committed to broadening diversity, accessibility, and theoretical rigor in the field of psychedelic psychotherapy. He has written several articles and book chapters focused on the intersection of depth psychology and social justice as well as a book entitled Archetypal Psychotherapy: The Clinical Legacy of James Hillman. He has recently co-authored an article entitled "Blinded by the White: Addressing Power and Privilege in Psychedelic Medicine."
Somatic interventions for trauma therapy with ketamine

In this interview:
Pierre Bouchard will explore somatic interventions for trauma therapy with ketamine, explore the role of developmental disorders and depression and describe several
Learning Objectives
Understanding the linkages between developmental trauma and depression
---
Pierre Bouchard, LPC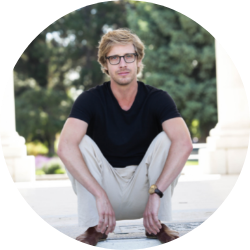 Pierre Bouchard is a Licensed Professional Counselor with a private practice in Boulder and Denver, CO. He specializes in blending somatics, embodiment, attachment theory, and trauma therapy with ketamine-assisted psychotherapy. A graduate of Naropa University (in Contemplative Psychotherapy), he has trained in several somatic psychotherapy modalities, most recently the Hakomi Method under Melissa Grace, and currently, in Ido Portal's movement system at Boulder Movement Collective. He has maintained a meditation practice for 20 years, supervises clinicians around ketamine work, and in his spare time, works as a vinyl DJ.
Venturing into New Waters: Ketamine-Assisted Trauma Psychotherapy

Veronika Gold, LMFT, Ryan Hoffman, LMFT, and Eric Sienknecht, Psy.D.
In this interview:
Veronika, Ryan, and Eric will discuss ketamine-assisted psychotherapy (KAP), lay out the fundamentals of trauma and current treatments, and explore the potential of using KAP in trauma treatment. They will discuss the potential benefits and risks and specific considerations when using this modality, and they will also explore emerging controversies in the field.
Learning Objectives:
Indications and contraindications for KAP treatment for trauma
Brain systems regulating trauma
Potential risks of KAP
---
Ryan Hoffman, LMFT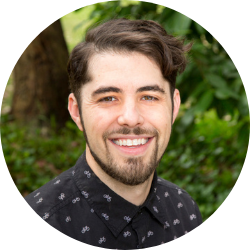 Ryan completed internships at Grateful Heart Holistic Therapy Center and the SF Marriage and Couples Center, received training in EMDR, and volunteered with the MAPS Zendo Project. Additionally, he is the Founder and Therapist at Bay Area Holistic Psychotherapy. His specialization areas include couples therapy, holistic psychotherapy, ketamine-assisted psychotherapy, psychedelic integration, harm-reduction, and spiritual experiences. In his spare time, he enjoys yoga, dancing, backcountry backpacking/camping, psychedelic medicine, festivals, art, music, cooking, painting, sewing, woodworking, and the human experience in all its many manifestations. Ryan is a trainer in the Polaris Insight Training Program.
Dr. Eric Sienknecht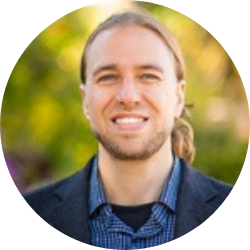 Eric Sienknecht, Psy.D., is a Licensed Clinical Psychologist and Co-founder of Polaris Insight Center, a ketamine-assisted psychotherapy clinic in San Francisco. He received his B.A. in Philosophy and World Religions from Georgetown University in 2000 and his Psy.D. in Clinical Psychology from California Institute of Integral Studies in 2011. He has undergone training in psychedelic psychotherapy with the Multidisciplinary Association of Psychedelic Studies (MAPS) and serves as Sub-investigator and Study Therapist on the Phase 3 MDMA-assisted psychotherapy clinical trials for the treatment of PTSD. His areas of expertise include treatment of depression, chronic pain, trauma, and integration of psychedelic experiences. His professional interests include psychoanalysis, consciousness research, mystical and peak experiences, mindfulness, and studying the synergistic effects of yoga, music, and psychedelics. He writes articles for Chacruna.net and PsychedelicSupport.com and presents regularly at psychedelic conferences on topics such as Set and Setting in Psychedelic Therapy and Ethics of Psychedelic Therapy and Research.
Trauma, Ketamine, and Consciousness
Steve Rosonke, MD
In this interview:
Steve will explore the effects of trauma on the relationship with Self and the effects of trauma on consciousness and spirituality.
Learning objectives
Trauma and our conditioning in our consciousness
Effects of trauma on spirituality
---
About Steve Rosonke, MD: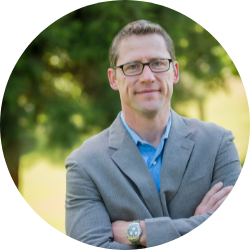 Dr. Steve Rosonke is an ER physician and an addiction medicine physician. He has been administering ketamine since 2001 in various clinical environments. He is also the founder of Rainfall Medicine, a ketamine center in Portland, Oregon that focuses on PTSD, depression, childhood trauma, addiction, end-of-life care, and chronic pain. He also trains providers in ketamine therapy in partnership with the Ketamine Training Center and Polaris Insight Center.
EMDR Therapy as a Complementary Approach to Ketamine-Assisted Psychotherapy
Kate Becker, LCSW and Shari Kaplan, LCSW
In this interview:
Kate Becker and Shari Kaplan will discuss how EMDR Therapy can be weaved into Ketamine Assisted Psychotherapy to maximize organic and spontaneous "inner healing intelligence". They will discuss how the blending of EMDR Therapy and KAP stimulates the reduction of negative affect while mistaken beliefs about the self are reformulated, and physiological distress is reduced. Supporting clients to access memory networks and identify the disrupted components of traumatic memories (emotions, sensations, cognitions) prepares the client for trauma processing and access to positive and adaptive memory networks. The Standard EMDR Therapy protocol as well as other EMDR Therapy protocols are all supportive to KAP in the preparation, dosing, and integration sessions of KAP.
Learning objectives:
Integration of EMDR Therapy with Ketamine Assisted Psychotherapy in the preparation, dosing, and integration sessions of KAP.
EMDR Therapy and clinical themes of responsibility, safety, and power
EDMR Therapy and memory
About Kate Becker, LCSW: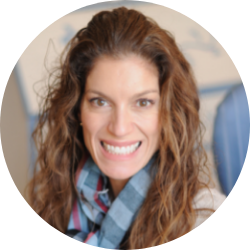 Kate is a Licensed Clinical Social Worker, an EMDRIA Approved Consultant in EMDR Therapy, and a 500 Hour Registered Yoga Teacher. Kate's focus is in the treatment of anxiety disorders, PTSD, depression, addiction and trauma. Kate is a MAPS MDMA-Assisted Psychotherapist-in-Training and is trained and experienced in ketamine-assisted psychotherapy. Kate is a facilitator at Atman Retreat in Jamaica which hosts legal psilocybin retreats. Her primary practice currently is with individuals and couples. Kate has presented nationally and internationally on the treatment of substance and behavioral addiction disorders.
About Shari B. Kaplan, LCSW: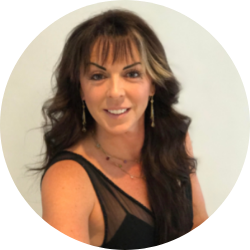 Shari is an innovative formulator of plant extracts for the cannabis and health and wellness industries. Her formulations are currently licensed and used by companies in both adult-use and medicinal/wellness cannabis products and at her Integrative health and mental health center in Boca Raton, Florida, Cannectd Wellness.
Kaplan has been a mental health clinician for 30 years and is the creator of integrative mental health and well-being programs, based on trauma treatment protocols, designed to help individuals on their path of mind, body, soul healing, well-being, and empowerment.
Kaplan works with Dr. Michelle Weiner using this integrative therapy protocols along with ketamine to teach people how to develop new relationships with their traumas and physical pain to improve the quality of their lives.
Kaplan has worked in both NYC and Florida with children, adolescents, individuals, couples and families. Her career began in Manhattan with children and families who have HIV/AIDS, as well as children, adolescents, and individuals with cancer, neuro- developmental disorders such as autism, Down syndrome, cerebral palsy, schizophrenia and neurodegenerative disorders (Parkinson's, Alzheimer's, etc). Kaplan has created and conducted trainings for clinicians on the Strengths/Perspective, Resiliency Enhancement model. She is published on this modality of treatment in both books and journals. As the co-founder of Corporate Wellness Consultants: she developed and presented trainings for corporations and organizations in the areas of team building, conflict resolution, stress management and gender issues in the workplace.
As the founder of CANNECTD Wellness™, Kaplan successfully treats people using the 'Whole Life Plan© (WLP),' her signature integrative approach to well-being. Cannabis, ketamine and plant medicine have proven to be the perfect complementary medicine that supports individuals in their journey of optimal health.
Treating Racial Trauma with Ketamine Therapy
Sara Reed, LMFT
In this interview:
Sara will explore how ketamine-assisted psychotherapy continues to gain popularity as a promising treatment for depression and other mental health conditions. While many trainings focus on the science and practice of the treatment, what is often missing is how to provide culturally responsible care across a variety of populations. Culturally informed assessment and interventions are two important factors that impact treatment outcomes, particularly for individuals who have experienced racialized trauma. As oppressive practices can often organize the therapeutic process, it is important for clinicians to be intentional about how they support folx of color in screening, assessment, and treatment. This presentation will cover assessment tools and interventions for treating racial trauma in ketamine-assisted psychotherapy.
Learning Objectives:
Therapeutic interventions that support racial trauma
Culturally responsible care and ketamine therapy
About Sara Reed, LMFT: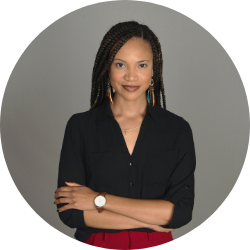 Sara is an empathic leader, mental health futurist, and clinical researcher, Sara examines the ways culture informs the way we diagnose and treat mental illness. She is a Licensed Marriage and Family Therapist and the CEO of Mind's iHealth Solutions, a digital health company that provides evidence-based and culturally responsible mental health services for underserved groups. She supervises and trains clinicians in providing culturally responsible mental health treatment. Sara's prior research work includes participating as a Study Therapist on the Psilocybin-Assisted Therapy research study for Major Depression at Yale University. Before joining the research team at Yale, Sara was a Sub-Investigator and Study Coordinator for the Multidisciplinary Association for Psychedelic Studies (MAPS) Phase 2 MDMA Clinical Study of Posttraumatic Stress Disorder (PTSD). Sara is also an Advisor for Journey Colab and a former member of Chacruna's Racial Equity and Access Committee.
Relational Somatic Healing: Implications of Safe Professional Touch in Psychotherapy and Ketamine-Assisted Therapy

Shirley Dvir, LMFT
In this interview:

Shirley will cover the use of safe professional touch in psychotherapy. what makes touch to be safe, and healing especially in ketamine-assisted therapy, why to include touch in sessions and how touch can help the healing process of developmental trauma.

Learning objectives:

When including touch in KAP sessions can be useful
The kind of training that psychotherapists need in order to use touch in their practice
Why touch is a powerful tool on psychedelic therapy
About Shirley Dvir, LMFT: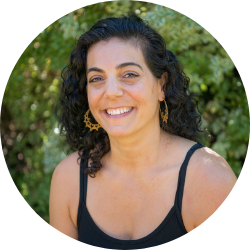 Shirley is the founder and lead teacher for Relational Somatic Healing. She has the background of being a Certified Hakomi Teacher and a Licensed Marriage and Family Therapist (LMFT 44258). Prior to this, She earned a BA in Social Work from Haifa University in Israel and an MA in Transpersonal Counseling Psychology from John F. Kennedy University. Shirley teaches at John F. Kennedy University and at the California Institute for Integral Studies (CIIS). She supervises associates on their way to becoming MFT's and mentors licensed practitioners as well. She also teaches In Israel at Shiluv Center in Tivon. Shirley has been practicing psychotherapy since 1997 in agencies and private practice, seeing families, children, couples, and individuals. She has training in psychodynamic work, attachment, EMDR, Sensorimotor Trauma Therapy, the Enneagram, family therapy, CranioSacral Therapy and Body Mind Centering (Bonnie Bainbridge Cohen). Her main work today focuses on healing relational wounds with safe embodied touch. Her spiritual practice and meditation support how she holds her work and her teaching. She has a private practice at Anam Cara, a holistic healing center in Berkeley, CA.
Treating The Trauma That Underlies Addiction

Chantelle Thomas, Ph.D.
In this interview:

Dr. Thomas, Veronika, and Kyle explore how ketamine is being used as an integrative trauma treatment for dually diagnosed individuals. They also explore the potential of using ketamine-assisted therapy in a residential and group setting. Chantelle discusses her work at WindRose Recovery and how they are using KAP to treat their residents/clients.

Learning objectives:
Discuss how Ketamine Assisted Psychotherapy can be part of an integrative trauma treatment model for dually diagnosed individuals.
Explore how Ketamine Assisted Psychotherapy can enhance relational intimacy and safety in the context of trauma treatment.
Highlight opportunities to recalibrate joy and pleasure in the context of those with histories of substance use and trauma.
About Dr. Chantelle Thomas: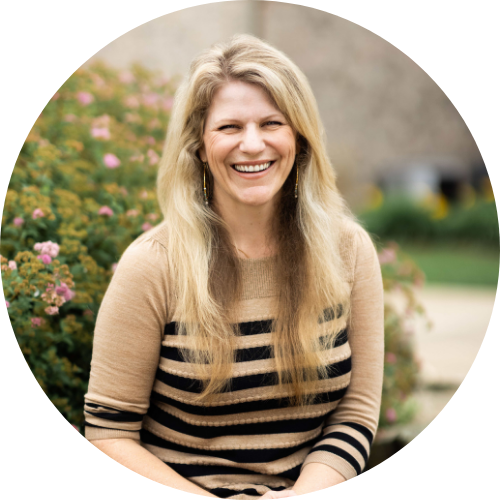 Dr. Chantelle Thomas is a clinical psychologist and Executive Clinical Director of Windrose Recovery-a multi-level residential addiction treatment program offering detoxification, intensive outpatient programming and integrated ketamine assisted psychotherapy. Dr. Thomas is also involved in clinical research trials at the University of Wisconsin School of Medicine and Public Health investigating psilocybin for addiction and depression and MDMA for PTSD. She currently serves as an associate supervisor and trainer on the MAPS-sponsored clinical trials of MDMA-Assisted Psychotherapy for PTSD for US and European clinical trials and the recently initiated Expanded Access Program. Dr. Thomas completed a post-doctoral fellowship in health psychology at the University of Wisconsin School of Medicine and Public Health and is a certified biofeedback practitioner.
Emotion-Focused Ketamine-Assisted Psychotherapy

Adele Lafrance, Ph.D.
In this interview:

Dr. Adele Lafrance discusses the promise of Emotion-Focused Ketamine-Assisted psychotherapy for trauma treatment. She also explains how the family can play a vital role in the healing process and how clinicians and therapists can involve family members in treatment.

Learning objectives:
Discuss the promise of Emotion-Focused Ketamine-Assisted Psychotherapy for trauma treatment.
Explain what Emotion-Focused Therapy is and how it can be included in ketamine-assisted psychotherapy
About Dr. Adele Lafrance: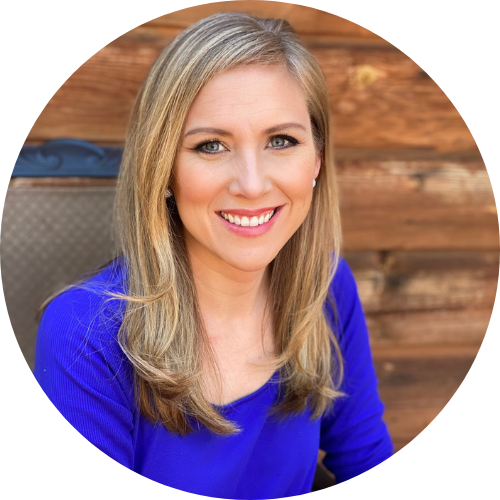 Dr. Adele Lafrance is a clinical psychologist, research scientist, author and co-developer of emotion-focused treatment modalities, including Emotion-Focused Family Therapy. A frequent keynote speaker at professional conferences, Adele has published extensively in the field of emotion and health, including a clinical manual on EFFT published by the American Psychological Association. She is passionate about helping parents to support their kids in a way that is informed by the latest developments in neuroscience. The knowledge and tips in her book, What to Say to Kids When Nothing Seems to Work is an effort to do just that. With colleagues, she also makes a wealth of caregiving resources available at no cost at Mental Health Foundations.Adele is also leader in the research and practice of psychedelic medicine, with a focus on ayahuasca, MDMA, psilocybin and ketamine. Currently, she is the clinical investigator and strategy lead for the MAPS-sponsored MDMA-assisted psychotherapy study for eating disorders and a collaborator/clinical support on the Imperial College study for psilocybin and anorexia nervosa. She is a founding member of the Love Project.Adele has a particular interest in mechanisms and models of healing, including emotion processing, spirituality and family-based psychedelic psychotherapy. She is a frequent contributor in the media relating to emotion, health and the science of psychedelics.
The mind needs to be reeducated to feel physical sensations, and the body needs to be helped to tolerate and enjoy the comforts of touch. Individuals who lack emotional awareness are able, with practice, to connect their physical sensations to psychological events. Then they can slowly reconnect with themselves."
- Bessel A. van der Kolk,
The Body Keeps the Score: Brain, Mind, and Body in the Healing of Trauma

Course Curriculum
Introduction
Available in days
days after you enroll
Class Overview with Dr. Veronika Gold & Kyle Buller
Available in days
days after you enroll
Eric Sienknecht, Ryan Hoffman & Dr. Veronika Gold
Available in days
days after you enroll
Frequently Asked Questions
When does the course start and finish?
The course starts now and never ends! It is a completely self-paced online course - you decide when you start and when you finish.
How long do I have access to the course?
How does lifetime access sound? After enrolling, you have unlimited access to this course for as long as you like - across any and all devices you own.
What if I am unhappy with the course?
We would never want you to be unhappy! If you are unsatisfied with your purchase, contact us in the first 30 days and we will give you a full refund.
Will this class certify me in Ketamine-Assisted Psychotherapy?
No, this course is not intended to train or certify professionals to practice ketamine-assisted psychotherapy. This course is for informational and educational purposes only.
Will I receive CE credits for this course?
CE credits are available for this course. Please see below for more information about CE credits.
Information on Continuing Education Credit for Health Professionals
The Ketamine and Trauma Treatment series is approved for 12 CE credits for Homestudy, which means that you can take this course on your own time/at your own pace.
Information on Continuing Education Credit for Health Professionals

CE credits for psychologists are provided by the Spiritual Competency Academy (SCA) which is co-sponsoring this program. The Spiritual Competency Academy is approved by the American Psychological Association to sponsor continuing education for psychologists. Spiritual Competency Academy maintains responsibility for this program and its content.
The California Board of Behavioral Sciences accepts CE credits for LCSW, LPCC, LEP, and LMFT license renewal for programs offered by approved sponsors of CE by the American Psychological Association.
LCSW, LPCC, LEP, and LMFTs, and other mental health professionals from states other than California need to check with their state licensing board as to whether or not they accept programs offered by approved sponsors of CE by the American Psychological Association.
SCA is approved by the California Board of Registered Nursing (BRN Provider CEP16887) for licensed nurses in California. RNs must retain their certificate of attendance for 4 years after the course concludes.
For questions about enrolling in CE or receiving your Certificate of Attendance, visit Psychedelics Today or email Johanna Hilla: [email protected]
For questions about CE, contact Spiritual Competency Academy at [email protected].
Enroll Today with CE Credits Included
Get Started Today - NO CE Credits Included