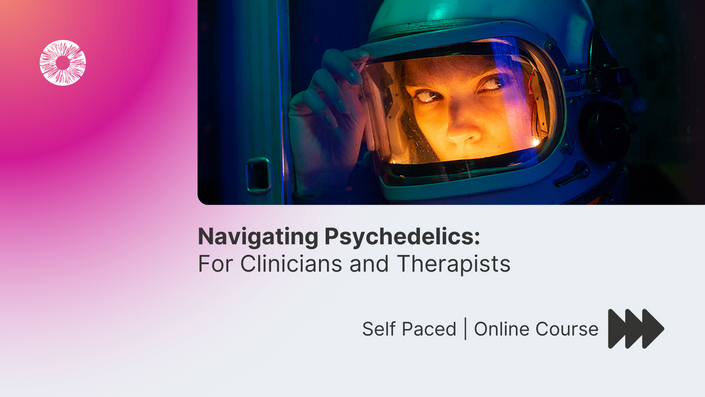 Navigating Psychedelics For Clinicians and Therapists - Self-Paced
Everything a mental health professional needs to know about psychedelics and psychedelic integration
Course Overview
This special edition of Navigating Psychedelic is dedicated towards educating therapists and clinicians. By enrolling in this course you will receive full access to our main Navigating Psychedelics: Lessons on Self-Care & Integration course plus our comprehensive series of clinician focused master classes.
If you have been wondering how you can incorporate psychedelic knowledge and education into your practice or even learn how to get started in the field of psychedelic psychotherapy, this course is for you!

Whether you're just getting started on your psychedelic education journey or if you have had experiences with psychedelics, the Navigating Psychedelics course will help to answer some of these questions and more!

Your Facilitators

Course Outline

Navigating Psychedelics for Clinicians and Therapists is broken up into two courses.
The first course will review the basics of psychedelic theory, science, harm reduction, and integration. The second course will focus more on clinical application and explore clinical themes and topics.
Course 1: Introduction to Psychedelics (Psychedelics 101)
You will learn:
Everything you need to know about psychedelics from the history and science to the more practical information such as harm reduction, safety, preparation, navigating the space, self-care, and integration.
Harm reduction & safety tips
Festival safety
Working with difficult experiences & bad trips
Understanding hallucinogen persisting perception disorder (HPPD)
How to talk about your experience
How to work with an ego death experience
Dr. Stanislav Grof's transpersonal framework
Managing prolonged anxiety, depersonalization and derealization effects
How to integrate your psychedelic experience
Natural ways to induce a psychedelic state
And much more!
Course 2: Navigating Psychedelics for Clinicians and Therapists
You will learn
How to support your clients who wish to work with psychedelics
How to help your clients integrate his or her experience
How to stay safe by understanding the legal and ethical considerations
How to legally get involved in the psychedelic space now
How ketamine-assisted psychotherapy is being conducted and the legal/ethical considerations when it comes to this type of therapy
How to work with challenging and difficult experiences
And MUCH MORE!


What you will receive when you enroll in the course
20+ Hours of course material
Connect with others for to build an online community!

Private access to our Slack (messaging application) channel for messaging and connecting with other students

At home integration practices


Meditations
Mini breathwork experience
Journaling prompts

Lifetime access to the course material
A list of psychedelic integration resources

UPDATES: You will receive any updates that we make for at least the next year
Course Curriculum
Introduction To Psychedelics

In this section, you will learn the etymology of the word "psychedelic" and the different classes of psychoactive substances. You will explore the effects of psychedelics, the difference between tryptamines and phenethylamines, and how psychedelic substances affect the brain.
Preparation, Safety, and Harm Reduction
In this section, you will learn harm reduction tips and techniques for staying safe, such as testing your substances. You will also learn about creating a safe set and setting, festival safety, and much more.
Going Out: The Psychedelic Experience – Exploring Dr. Stanislav Grof's Theories and Framework
In this section, you will develop a framework and understanding of the psychedelic experience through the work and theories of Stanislav Grof. You will also learn tips and advice for navigating difficult experiences if they should arise in an experience.
Coming Back: Exploring Self-Care & Integration
In this section, you will learn how to ground from the psychedelic experience and learn self-care tips and practices. Understanding how to take care of yourself after an experience is an important first step in the integration process. You will explore what the term integration means and how to integrate your experience after you have touched back down from your journey. You will learn integration tips and practices so that you are able to move your experience forward in life and learn what it means to "move towards wholeness."
Assessment and Harm Reduction with Clients

In this section, you will learn the risks and contraindications of psychedelics and psychedelic therapy and how to assess the safety of the client who may be disclosing potential use or attending ceremonies. Students will explore the topic of spiritual emergence and emergency and how to assess this nuanced area. Students will also be asked to reflect upon how their own beliefs about psychedelics may or may not affect their work with clients.
Ethics, Laws, and Legal Psychedelic Work
While psychedelic assisted psychotherapy is not currently available or legal at the moment, students will explore the laws and ethics of providing integration services and legal psychedelic therapy such as ketamine-assisted psychotherapy.
Exploring Integration Work With Clients and Client Cases
Students will explore various frameworks for providing integrating services as well as begin to think about their own integration theory. For those who have been working with clients, this class will also offer an opportunity to explore challenges in providing integration services.
Moving It Forward - Integrating your experience and class projects
Students are asked to engage in her or his own integration process throughout this course.
Master Classes
The master classes are the heart of this course. You will have access to 15+ master classes covering various topics from integration, harm reduction, understanding spiritual emergence, ketamine-assisted psychotherapy, legal considerations, and tips/advice for sitting for holotropic states of consciousness.
Masterclasses
12+ exclusive interviews with experts in the field

Katherine MacLean, PhD., Direction of the Psychedelic Education and Continuing Care Program - Mindfulness of the body and techniques for maintaining awareness of present-moment bodily sensations during the process of integration
Elizabeth Gibson, MS - Insights from working with Dreamshadow Breathwork (Holotropic Breathwork
Lenny Gibson, Ph.D. - Working With & Integrating Your Mandala
Ashley Booth, M.S., Founder of the Aware Project and co-founder of InnerSpace Integration - Preparation and Integration with 5-MeO-DMT & Ibogaine
Mitchel Gomez, Excutive Director of DanceSafe - Harm Reduction & Safety
Shannon Clare Carlin, M.A., MDMA Therapy Training Program Manager, Zendo Project Integration Coordinator - The MAPS Psychedelic Integration List
---
Ingmar Gorman, PhD - Clinical Assessment and Psychedelic Integration TherapyIn this masterclass, Dr. Ingmar Gorman will go over what you need to know about clinically assessing clients for psychedelic integration therapy and go over the mechanics of how integration therapy. Dr. Gorman offers psychedelic training to clinicians at Fluence.
---
Jessica Katzman, Psy.D. - Ketamine-Assisted Psychotherapy & Personal ChangeDr. Jessica Katzman shares her insights of providing ketamine-assisted psychotherapy to clients. Ketamine is a legal psychedelic therapy that is available within the United States. Dr. Katzman explores her experience of working with ketamine with clients and how to optimize personal change through integration.
---
Rose Jade, MSW, LCSW, JD, LMT - The Ethics of Psychedelic Integration Services
Rose Jade explores the legal and ethical considerations for providing psychedelic integration therapy in this masterclass. For therapists that are looking to provide integration therapy, Rose highlights important questions and ethical considerations before providing integration services. This important masterclass covers the basics to help keep you and your practice protected!
Note: The information that Rose provides in this masterclass is not official legal advice.
---
Robin Kurland, M.A., LMFT - Getting Started as a New Psychedelic Integration TherapistWhen Robin Kurland began offering psychedelic integration services to her clients, she faced many challenges and roadblocks. Robin first appeared in the Psychedelics Today podcast to explore these challenges. In this masterclass, Kyle interviews Robin about the challenges and successes she has experienced over the year she began offering integration services. This masterclass is extremely helpful for new therapists offering these services as Robin shares her story of getting started and overcoming some of these challenges.
---
Michael Sapiro, Psy.D - A preparatory course for guides/therapistsDr. Michael Sapiro shares some of the essential tools and skill-sets for guides and therapists that are interested in becoming more involved in legal psychedelic work such as ketamine-assisted therapy as well as for therapists who are looking to get involved legally when MDMA and psilocybin become legal for clinical use. Dr. Sapiro explores the various realms of experiences and how to navigate the non-dual states that can be experienced by clients working with psychedelics and other non-ordinary states of consciousness.
---
Raquel Bennett, Psy.D. - Introduction to Ketamine and Legal/Ethical Considerations
Dr. Raquel Bennett is the founder of the KRIYA: Ketamine Research Institute. In this masterclass, Dr. Bennett shares her insights of 17+ years of researching ketamine - from best clinical practices, legal/ethical considerations, patient selection, and more!
---
Pierre Bouchard, MA, LPC - Ketamine-Assisted Psychotherapy and Somatic Psychology

In this masterclass, Kyle and Pierre discuss trauma and somatic theories and how Pierre incorporates these practices/modalities into his clinical practice and within ketamine-assisted psychotherapy (KAP).
Bonus Extras
Downloadable eBooks/PDFs
How to host your own psychedelic group!
Psychedelic Today's Trip Journal
Psychedelic Today's Integration Workbook

---
Navigating Psychedelics Trip Journal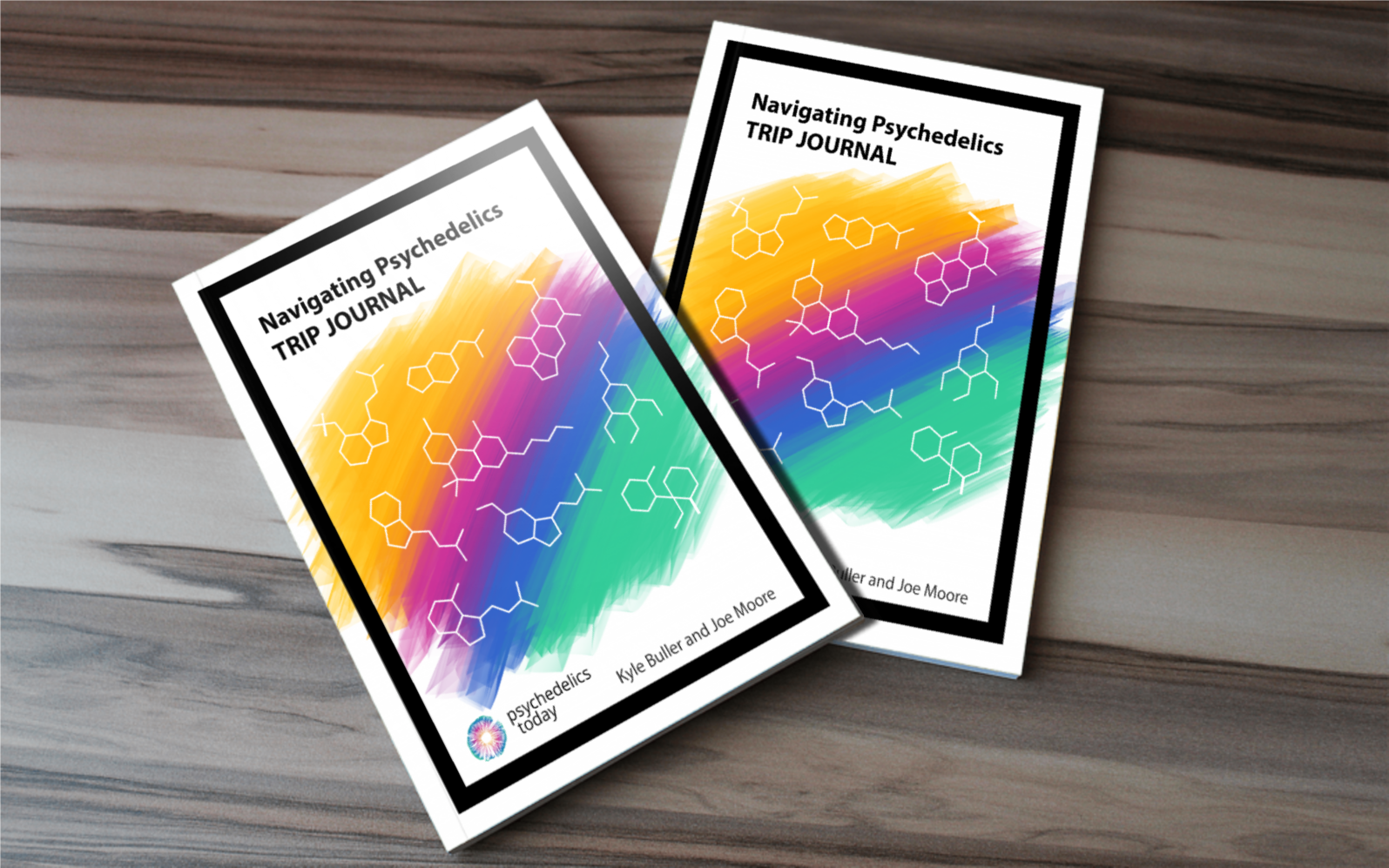 Are you planning a journey in the near future or working with clients who may be planning a trip?
Make sure you do not forget your trip journal!
This journal will help you or your clients best prepare for the experience and is a wonderful tool for self-exploration.
The Navigating Psychedelics Trip Journal is the ultimate book to help one prepare, track, and begin to work with their psychedelic experiences.
In this 68 page book, you will find preparation tips and advice, journal prompts, a psychedelic trip checklist, a trip report section, and more.
---
Integration Workbook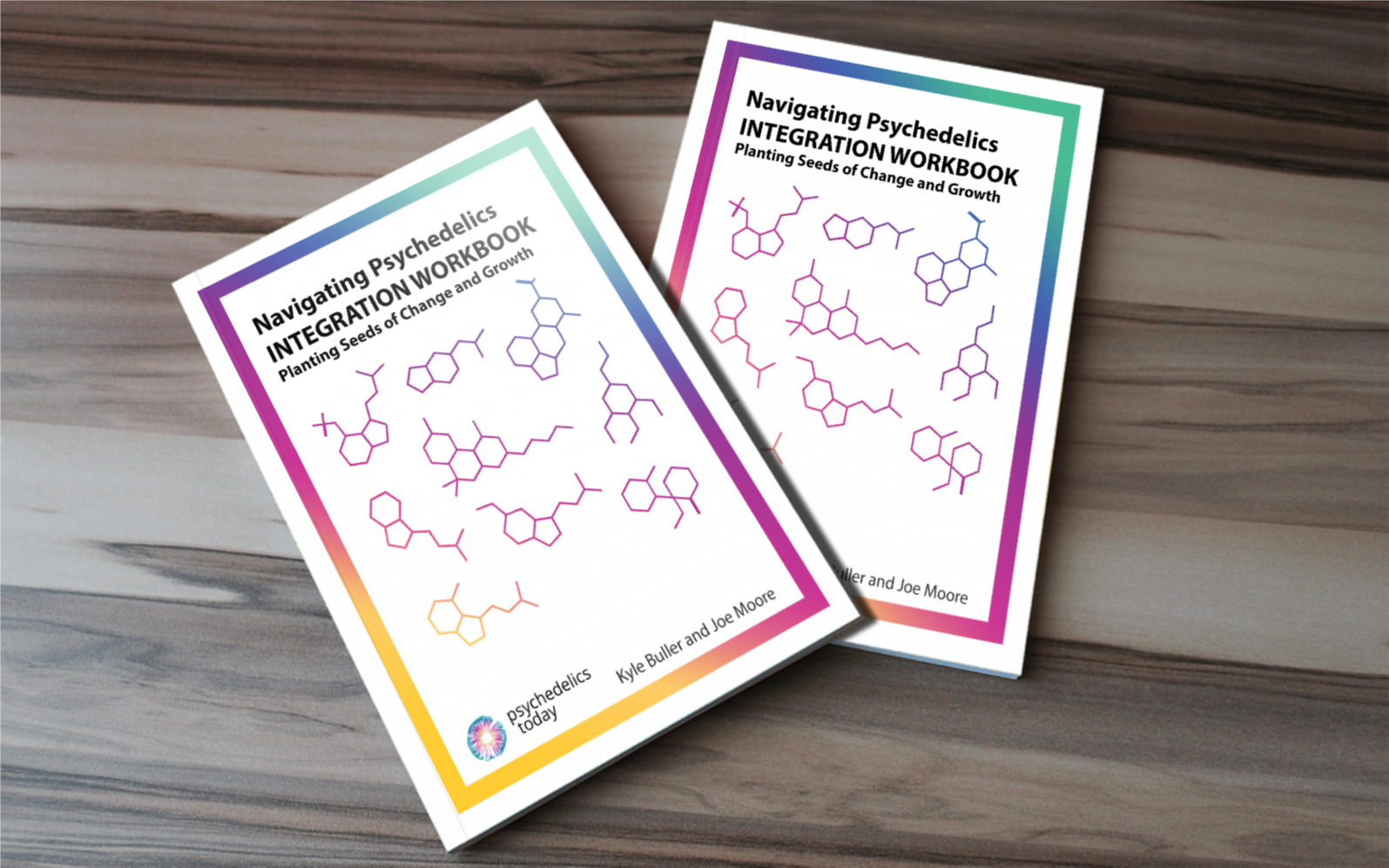 Have you had a psychedelic experience and unsure how to work with the experience?

Psychedelic experiences can be difficult, confusing, blissful, and life-changing, but knowing what to do next can be overwhelming.

That is why we have put together this Navigating Psychedelics Integration Workbook to help you with your process.
This workbook can be used with your clients as a starting point for their integration process!

We have received much feedback from therapists and coaches who have been using these books with clients and absolutely LOVE them!
This workbook consists of different activities such as meditation prompts, journaling exercises, and goal planning.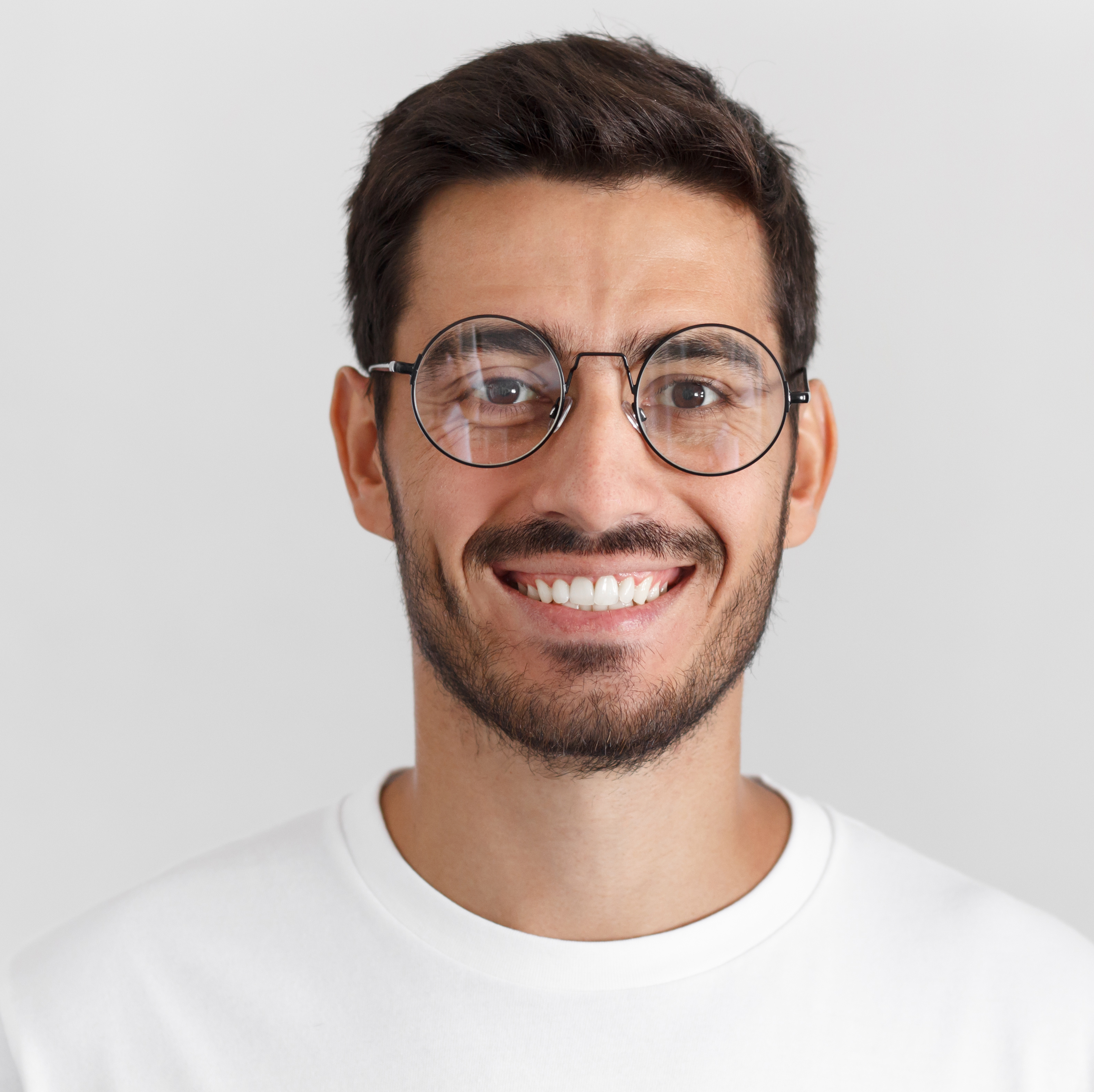 "Psychedelics Today offers up-to-date information and intelligent, constructive discussion about everything psychedelic in today's medical and therapeutic communities. Joe and Kyle have a passion for the subject, and are highly skilled in sharing their knowledge. Their courses are packed with relevant information, well-paced, easily accessible and affordable. Psychedelics Today offers many advantages over more costly "certificate" courses: the on-line format eliminates travel time and costs, and the shorter course length shows respect for everyone's limited time, and helps attendees stay focused on the subject at hand. Given how fast the field is moving, I think PT offers the best value for those professionals interested in learning about, and staying current in, psychedelic therapies and research."
- RJ, LCSW (Graduate of CIIS Certificate in PAT&R)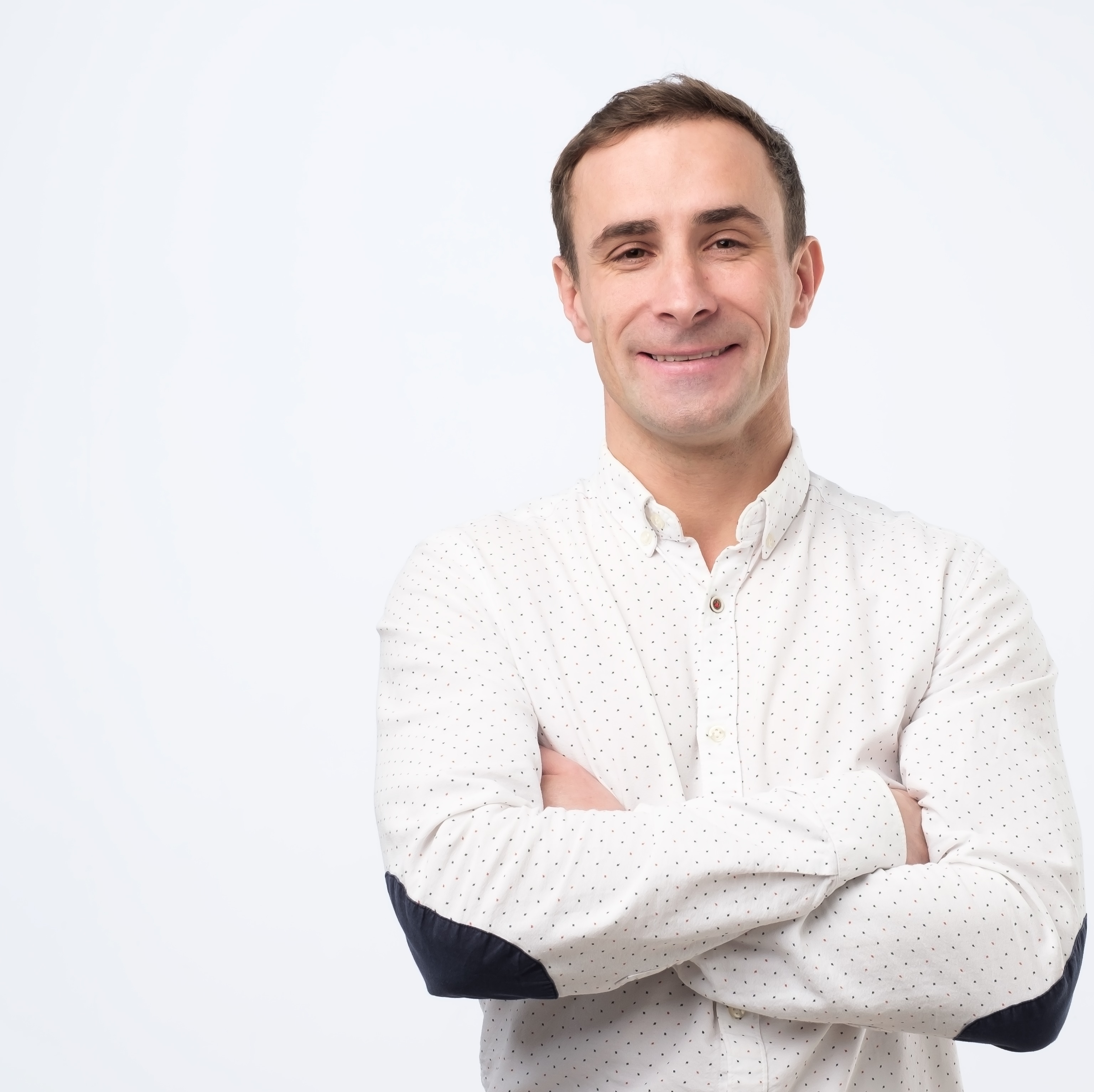 "Navigating Psychedelics: For Clinicians and Therapists" provided an intimate and comprehensive learning environment for clinicians to develop a foundation for psychedelic assisted therapy. The self-paced learning platform covers a wide breadth of information and resources on various psychedelics along with perspectives from leading voices in the fields of psychedelic research and therapy. I left the course not only with a deeper knowledge of psychedelic assisted therapy and next steps to explore, but also a feeling of empowerment that arose from sharing and exploring an interest with like minded colleagues."
- Nathaniel Robertson, MSW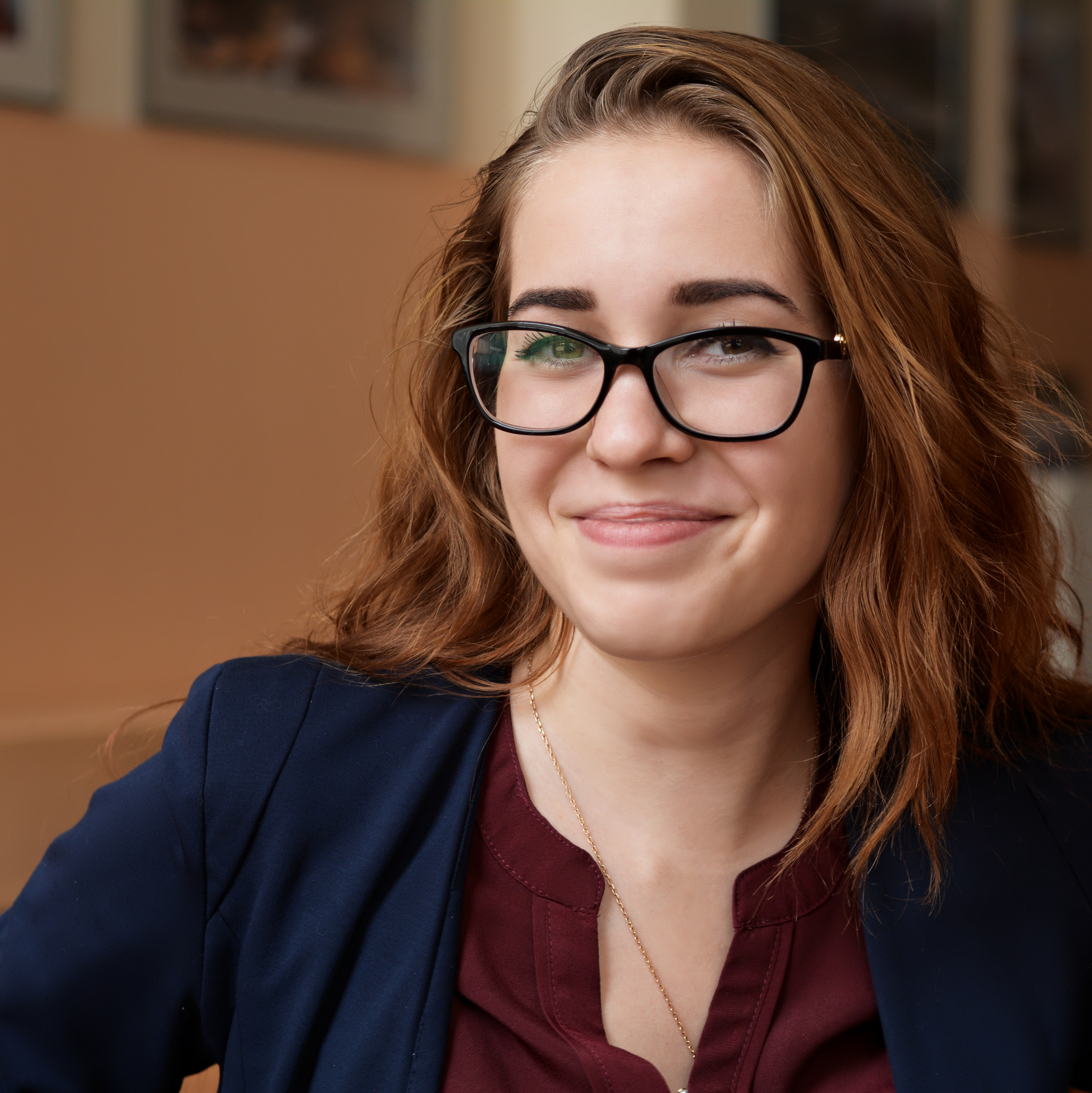 "I had the opportunity to take both the Psychedelics for Clinicians and Therapists course as well as the Lessons on Self-Care and Integration course. I was well-informed through experience, personal research, and work experience prior to taking the courses and I have to say I completed the courses with a plethora of new knowledge. This course allows you to hear from therapists and clinicians already in the field doing the work. The value of that alone was priceless. Kyle and Joe have a tremendous amount of expertise to share and I'd highly recommend taking their course no matter what step of the journey you are on with psychedelics!"
- Jenkins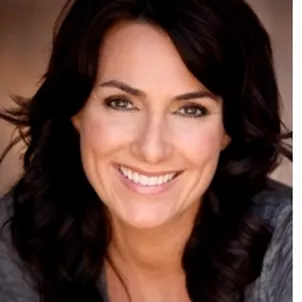 "I just wanted to take a second to say what a great job Kyle and Joe did on this course. There is so much amazing information. I am so thankful we have lifetime access and can revisit the course as we need to on our journey because there is so much to take in. If I tried to retrieve all the information given in this course it would've taken me years. It's also helping me see to what degree I want to incorporate Psychedelic Integration into my work. That clarity has helped me tremendously. I am very grateful that I found y'all and the course."

- Donessa, Certified Hypnotherapist and Coach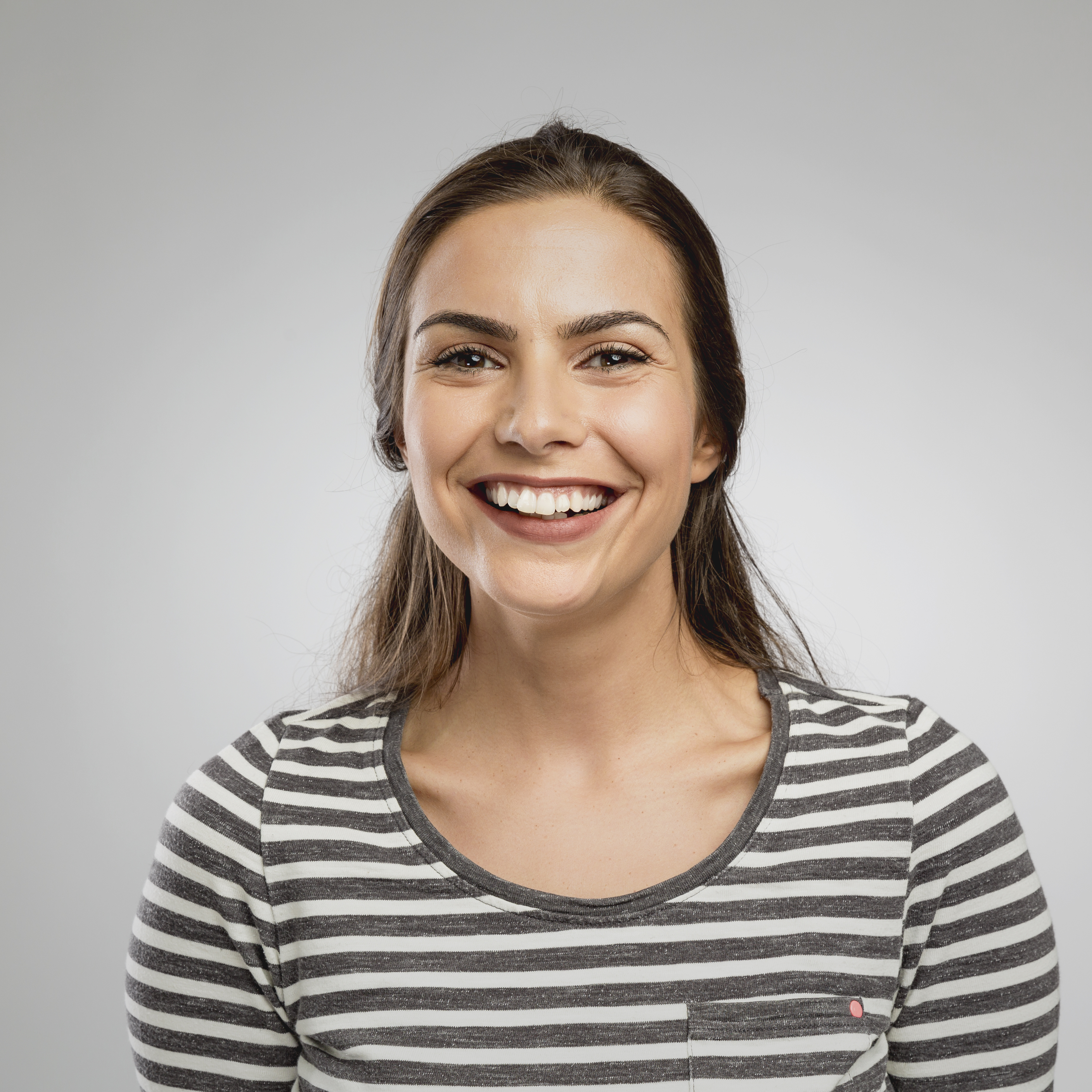 "I want to speak to the course I recently took to learn about psychedelics. I am a marriage and family therapist and I'm fairly new to the idea of using plant medicines in therapy so I decided to take the course by Joe and Kyle.
A benefit of their course is that the guys are available to connect with while learning. For me, asking questions while learning was beneficial for my processing of information. They are available through the Slack communication system. Another favourite part of Joe and Kyle's course is that it has long term accessibility. I am able to access the whole course as I require. The team is not only Joe and Kyle, but all of the experts who are interviewed and provide extensive experience."
-LR
"This was a wonderfully thorough survey of psychedelic integration and self-care. As a mental health professional, there was SO much value in this course for me that I can utilize both personally for my own growth, as well as to help others make use of their psychedelic experiences. Additionally, Joe and Kyle are a delight to listen to, and are quite knowledgeable and responsive to questions. Useful format, as well!"
- Jessica Katzman, Psy.D.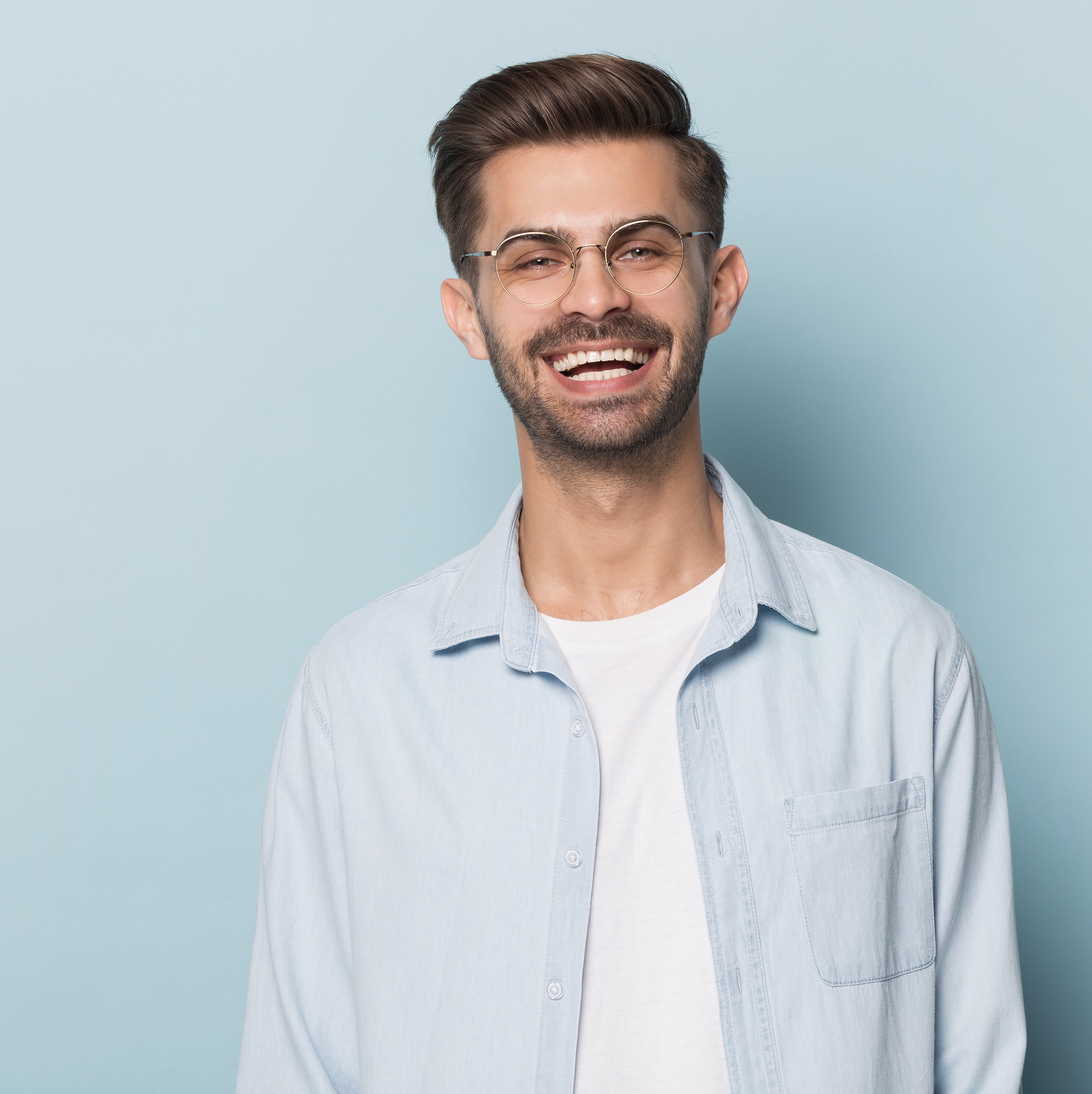 "I am currently retraining as a psychedelic guide/therapist. This course is an excellent introduction for therapists, clinicians, guides, or anyone who is curious about deepening their understanding of the therapeutic use of psychedelics. It covers all the basics, and opens plenty of doors to probe further if desired. Joe and Kyle know their stuff, and were always approachable and responsive to questions. And access to the graduate community is massively valuable in itself - I've made new connections and have had some great conversations. Highly recommended!"
- Liam Farquhar, France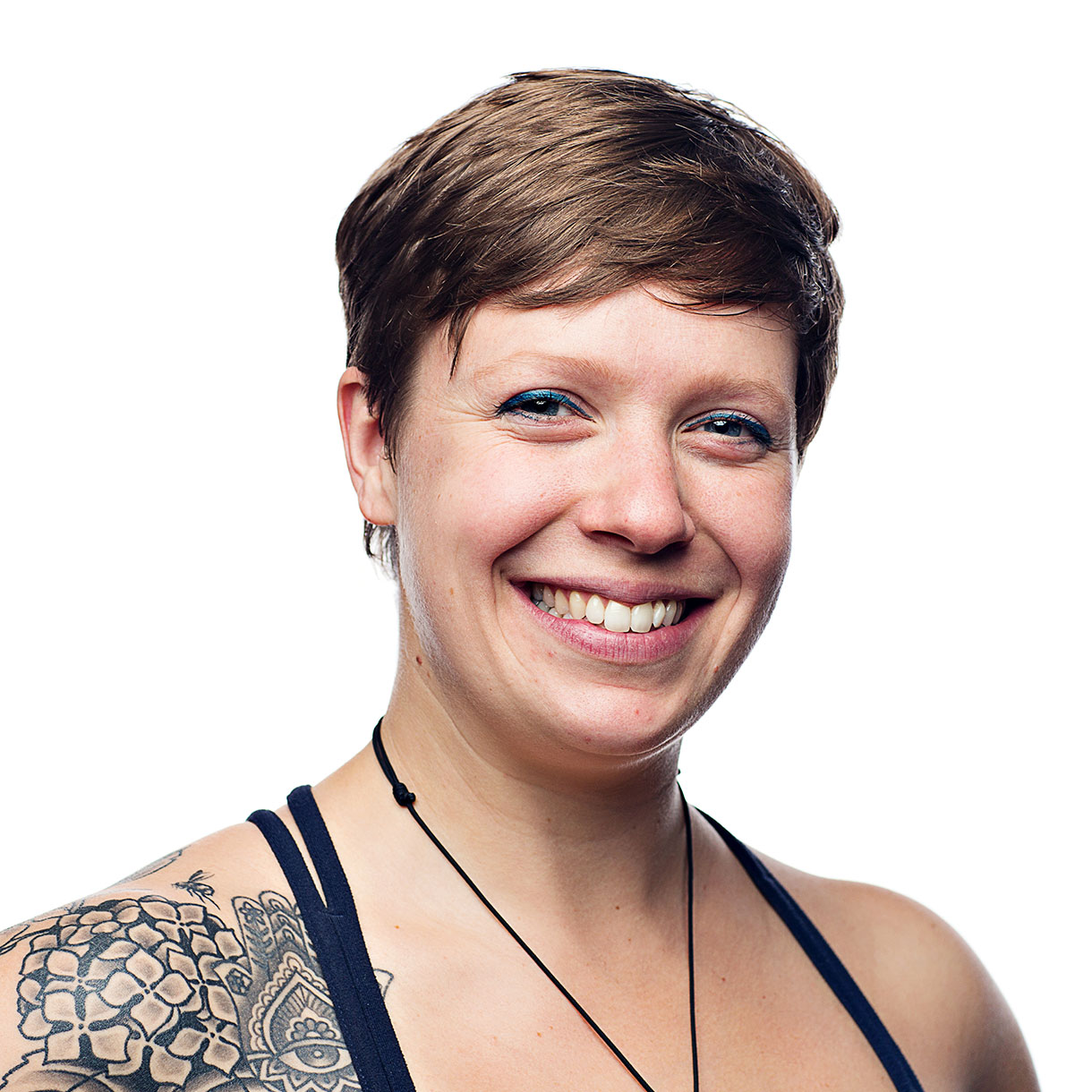 "The integration and self-care course provided high quality and individually tailored information for anyone from the seasoned psychedelic enthusiast to the curious but uninformed newbie. The perspectives offered are useful, unbiased, empirically validated, and generalizable to a wide variety of instances. I would recommend this course to anyone who is considering altered states as a means for personal growth or who seeks to integrate past experiences for their own betterment and for the greatest benefit of society. The course helped me add a few new tools and tricks to my arsenal, and expanded my perspective on conscious self exploration."
- Leia Friedman, MS Co-Founder of the Boston Entheogenic Network (BEN).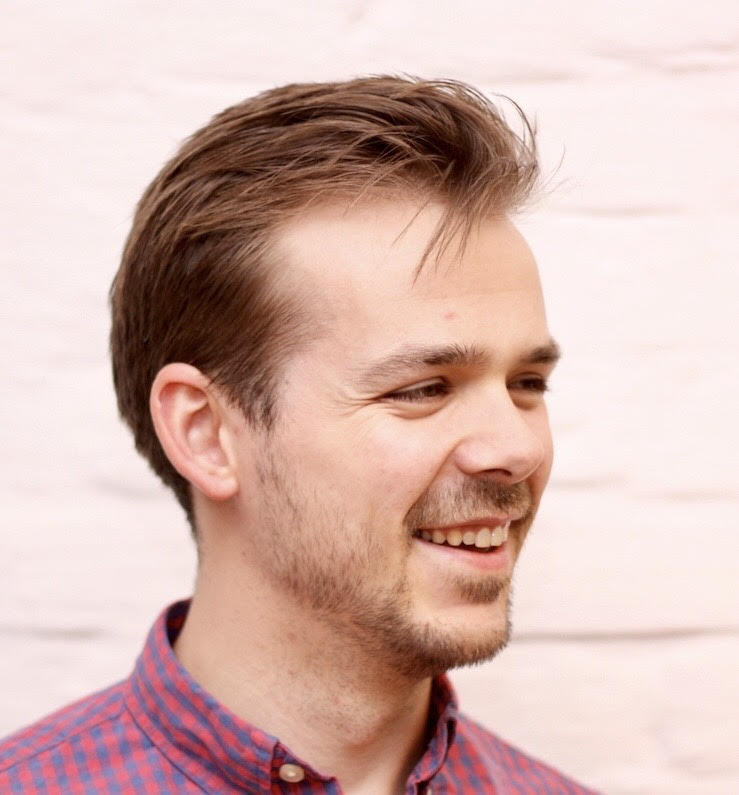 "Kyle and Joe are extremely knowledgeable and the course provided more than a thorough introduction to psychedelics. Even if you feel you know a lot already."
- Oskar Bull-Hansen, Oslo, Norway.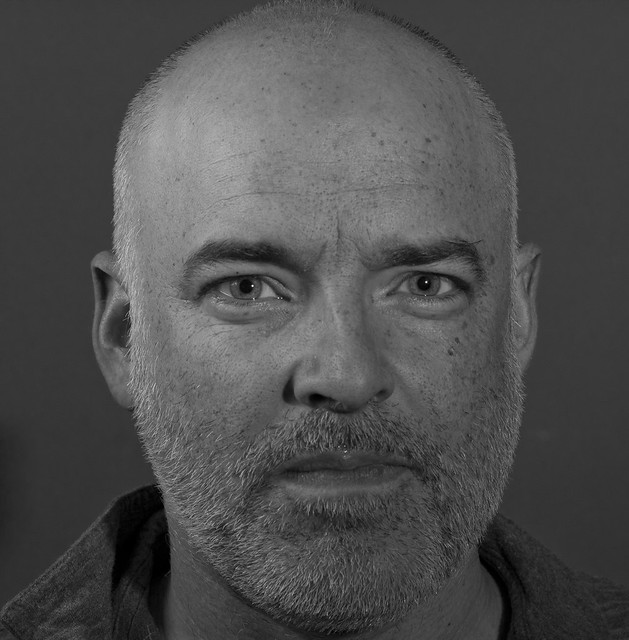 "Enjoyed immensely the "Navigating Psychedelics for Therapists" course. As an older and "grayer" member of the community, I appreciate the history and variety of new and exquisite perspectives provided on such a profound topic, from research to theory to application. The implications have always been exhilarating and now finally, undeniable. The course is an excellent value in expanding a personal knowledge to better decide how to investigate and incorporate the application of psychedelics, from the personal to the professional."
- Todd, Alaska, USA

Frequently Asked Questions
How long do I have access to the course?
How does lifetime access sound? After enrolling, you have unlimited access to this course for as long as you like - across any and all devices you own.
Does this course qualify me as a psychedelic therapist?
No. This course is primarily for educational purposes. Psychedelics Today does not train therapists to facilitate psychedelic assisted psychotherapy. At this time, there are only a few organizations that can train therapists for LEGAL psychedelic-assisted psychotherapy research, such as MAPS. That said, there are legal options like ketamine and cannabis that are legal in many places for use in psychotherapy.
Will I receive a certificate?
Yes. You will receive a certificate of course completion upon finishing the course.
Who is this course for?
This course is primarily for clinicians, therapists, and coaches. Any professional who works with clients will also find this valuable. This class will provide you with a well-rounded foundation for addressing psychedelic-related topics including integration with clients. Graduate students enrolled in a psychology, counseling, or social work program may get a lot of value as well.
Who teaches the class?
Not just Kyle Buller and Joe Moore. They are often supported by others including + Raquel Bennett, Psy.D. + Rose Jade, MSW, LCSW, JD, LMT + Pierre Bouchard, MA, LPC + Robin Kurland West, M.A., LMFT + Michael Sapiro, Psy.D.
Disclaimer: This course in no way promotes, condones, or facilitates illegal activity. This course is strictly for educational purposes only. Please be aware that most psychedelic substances are illegal in many countries. By enrolling into this program, you are agreeing that Psychedelics Today takes no responsibilities for your actions.
This course does not provide credentials or training for therapists, coaches, and clinicians to provide psychedelic-assisted psychotherapy services. Largely these services are illegal.
---
Informed Consent

Please be aware that this course is for educational purposes only. This is not a substitute for traditional psychotherapy or medicine. This course is designed to provide education from our personal and professional experiences. If you are experiencing significant issues, please seek medical attention.

Limitations of course
The exercises in this course are oriented towards personal and spiritual development. The techniques or modalities are in no way a replacement for traditional therapy. Much of the information in this course could be applied to your on-going therapy, if you are currently utilizing mental health services.
We believe that providing education, peer-support, and harm reduction is important for this field.
Again, this course also does not train/certify therapists, clinicians, or coaches to provide/facilitate illegal activities.
---
By enrolling in this course, you are agreeing that you understand the purpose and limitations of this course.
Looking forward to taking this journey with you!
Financial Assistance
If you are a student and cannot afford this course, please email us at [email protected] FROM a university .edu email address. We will offer you a discount coupon for the independent learner edition.

You must email us from your school's email address to receive this discount.
Students must be enrolled in a graduate program studying psychology, social work, counseling, and etc.